Nothings says summer quite like a good old-fashioned summer party. Whether you're planning a neighborhood block party or a huge summer bash, preparing for your party can be a major stressor. Luckily for you, this list has got you covered! From the invites to the playlist to the refreshments, these tips are sure to minimize your stress and guarantee a memorable party that will leave guests asking for more!
Beat the Heat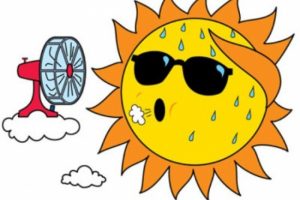 Nothing is worse than a sweltering summer night! If the weather channel is predicting a scorcher, you can set up some fans in your house for guests to escape the heat (and it'll keep the mosquitoes away). You can also set up a basket with small paper accordion fans, or keep out coolers of ice water with cold compresses for your guests to cool off. You might also want to designate a bucket for tubes of sunscreen so guests can avoid those nasty post-party burns!
Bugs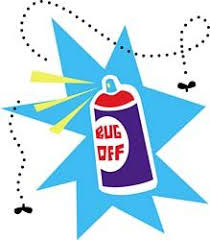 Nothing ruins a party more than a horde of pesky mosquitoes or gnats. You'll want to attack this problem head on: remove any water that's been sitting around for a while, from things like kiddie pools, rain water in flower pots, and rain gutters.
If you do end up having to deal with these uninvited guests, make sure you're prepared. Set up fans that can keep away the weak flying bugs. You can also get citronella candles, offer bug wipes to guest, or have little buckets lying around with bug spray. For ants, you might want to pick up some food-safe ant repellant (or you can make your own)!
Decorations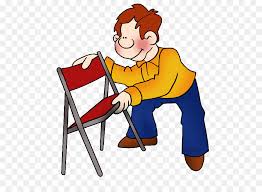 If you have a theme, stick to it as much as you can. If you don't have a set theme, matching flatwares and drinkwares can go a long way! Even just choosing a color palette for your table setting can make a big difference.
If there are going to be a lot of kids (or even for the adults), a pinata is a great way to decorate your space. Plus, it will make for a fun party activity!
If you have one, nothing beats a fire pit. Memories are sure to be made while roasting marshmallows and making s'mores with friends and family.
If you're expecting a lot of kids and don't want to have to worry about babysitting, you can set up a slip n' slide, pass out bubbles to blow, or throw out some inflatable beach balls. And don't forget about that pinata!
Food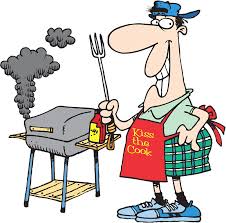 Let's be real: food is one of the main draws for any party. You'll want to figure out quite a bit in advance what you're going to be having. Will it be a potluck? Are you using a caterer? Or will you be firing up the barbeque? (Hack: If you're using a barbeque, you can scent your charcoal with herbs and spices to amp up the mouth watering smells.) You can always keep it simple with finger foods, like hot dogs, or get creative with a DIY pizza or taco bar.
For desserts, you can pre-scoop ice cream and store it in the freezer for later. For those with a more health-conscious sweet tooth, you can never go wrong with some big, juicy bowls of fruit!
You don't want guests leaving their dirty dishes everywhere, so make sure you have a designated garbage area. You can set up a marked bucket for guests to put their dirty dishes. If you're using paper/plastic dishes, make sure you set up trash bins in easily accessible areas, or you can cover old laundry hampers with trash bags for a more decor-friendly disposal area.
Invites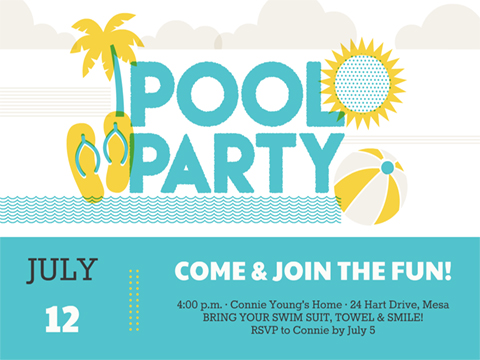 Evites are usually the way to go, but if you're feeling old-fashioned, you can find some great templates online for paper invitations! Canva is a great (and free) graphic design site where you can easily create the perfect invite.
On your invitations, make sure to include the five W's:
Who
What: A summer party, duh! But are you doing a theme? Tropical, All-American, Fiesta, Beach Party?
When: Afternoon? Evening? An all nighter?
Where: Your house? Outdoors? Indoors? Will it be a pool party?
Why: Beginning of summer celebration? End of summer celebration? Just because?
If there's a pool, make sure to remind guests to bring their bathing suits and sunscreen!
Lighting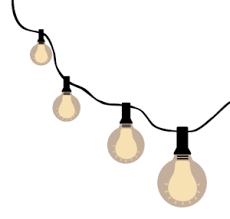 If you're planning on an evening party, you'll want to make sure you're not hosting in the dark by the end of the night! String up some paper lanterns and fairy lights, or place tea lights on tables and around seating areas. You can also invest in some solar-powered path lights to line your walkways.
For some more budget-friendly mood lighting, you can put tea lights in cleaned out pickle jars, or make party lanterns out of plastic cups.
Music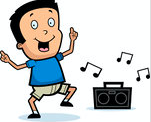 If your DJing skills are lacking, music sites like Spotify, Pandora, and Apple Music have some great summer playlists already lined up. If you don't have premium but want the ability to skip songs, these sites also offer free trials.
If you can't decide on a playlist, you can never go wrong with the classics! Think the Beatles, Michael Jackson, the Rolling Stones, etc. You can also mix in some newer bops here and there to keep things fresh. (Note: a good playlist length should be around 5 hours.)
Once you've got a playlist figured out, make sure your music is at the right volume. You don't want to damage anyone's eardrums, so make sure your speakers are spread out and set at lower volumes.
Refreshments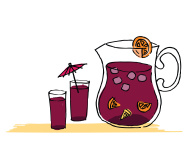 When it comes to summer parties, the drinks are just as important as the food! Along with the usual sangrias and margaritas, you might want to set up some coolers filled with beer and other bottled alcoholic drinks. (Hack: tie a bottle opener to the cooler.) You can also set up coolers with soda and sparkling water for the kids, just make sure you keep the coolers with alcohol out of reach! If you don't have a cooler, or just want to add a pop of color to your set up, a fun way to keep drinks cool is to place them in buckets with frozen water balloons.
If you have a blender and want to practice your mixology skills, you can whip up up some alcoholic smoothies or a refreshing batch of homemade lemonade. (Hack: You want to make sure you have enough booze for everyone. Calculate three bottles of wine for every four people or four cocktails per guest, assuming a three hour party.) If you're really stressing about keeping everyone's thirst quenched, you can also ask guests to BYOB!
It's important to keep your guests stay hydrated throughout the party, so make sure you have water readily available. Nothing beats a few pitchers of good old H2O, and you can add some pizzazz to the water with fresh slices of cucumber or orange. Make sure you leave out labels or sharpies so guests can keep track of their drinks throughout the night.
Seating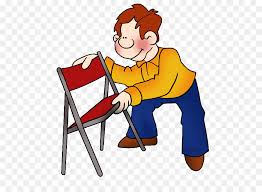 First, you'll want to figure out how many guests you're inviting. Check ahead of time to make sure you have enough furniture. If not, figure out what indoor furniture you can use. If you're planning a big summer blowout, you can rent out seating, like some basic folding chairs, for cheap.
If you're worried you might be low on seating but want to stick to a budget, get creative. Lay out a rug with pillows, ambient lighting, and some snacks for guests to munch on. It will be the perfect, casual hangout spot for guests to chill out.
P.S. If you're a home buyer feeling overwhelmed by the process, it helps to consult with professional. Get in touch with an experienced realtor like Andrew Urban, someone that can answer your questions and concerns, guide you through the process, and provide a second opinion when needed. Andrew has helped hundreds of clients in the Benicia Vallejo area buy and sell homes for over 10 years. From inquiries on a home's value to assistance with preparing your home for the market, no question is too big or small for Andrew, who boasts an extensive background in real estate and a laundry list of experience in the market. Contact Andrew today at andrew.urban@kw.com.